FREE ESTIMATES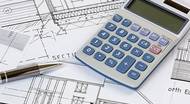 Larrabee's Building Supply offers free estimates on products, materials, shipping, and delivery.  Let our skilled estimators help you plan your next project to ensure that you order the right amount of materials for your project, helping you to reduce both overhead and waste. We use the latest estimating software to give you an accurate quote on materials including lumber, drywall, doors, windows, siding, roofing, hardware, kitchen and bath items and more. Come by or contact us today, we'll be happy to provide you with everything you need to get started on your next building or remodeling project!
DELIVERY SERVICE
Let us make your life easier with professional and timely delivery services. Larrabee's Building Supply keeps a full fleet of trucks onsite so that we can deliver building materials to a specific location on the job site, reducing your staff labor and truly saving time. We do our best to be prompt and efficient; in many cases, we are able to deliver your building materials to your job site the very same day you place an order.  For hardware, kitchen/bath, windows, doors, and cabinets, we use box trucks to secure merchandise and protect it during transit. Call us today at 1-802-684-3622 to learn more about our delivery services or schedule a building supply delivery.
SERVICE ORIENTED
At Larrabee's Building Supply, we pride ourselves on taking a personal approach by treating every customer as a valued member of our family. We guarantee exceptional customer service to all home owners and building professionals, including architects, builders, contractors, developers, and project managers. No matter what you need, we are here to help and will work closely with you to bring your project to completion on time and on budget.
Our sales support team can help you choose materials for your next project and will assist you with scheduling delivery for your next order. We do everything we can on a daily basis to help you succeed with your building projects and take advantage of the latest developments in kitchens and baths, building materials, and more.
No matter what phase of the project you are in, we'll provide you with fast, efficient and personal service.
Stop by and visit us today and see for yourself why building professionals throughout New England look to Larrabee's Building Supply for their building material, hardware, household, and landscaping needs!